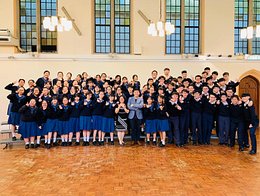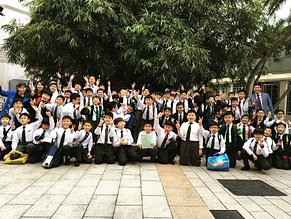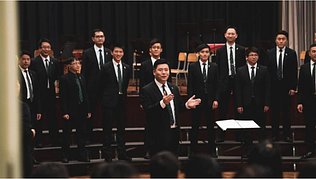 Dennis was always a choir member of the school choir when he was a student. He participated in a lot of choral festival worldwide. These experiences encourage him to work as a choir conductor in addition to his singing career.
He formed a local choir - The Greeners' Sound in 2010, he has led the choir to participate in local and international choral festivals. From then he worked on the conducting and rehearsal skills during his studies. In 2019, He participated in conducting workshop hosted by Cantemus Choral Institute coached by Dénes Szabó, he also particpated in a masterclass organized by the World Youth & Children's Choir Festival – Hong Kong 2019, coached by Dr Zoltán Pad. He also joined the conducting summer school organized by Sing Ireland, under the instruction of Bernie Sherlock in the same year.
He has led Pun U Association Wah Yan Primary School winning the first runner-up in the Church Music (primary school) category of the 71st Schools Music Festival in 2019. Under his teaching, he led the Fukien Secondary School (Siu Sai Wan) to obtain an A grade result at the ABRSM Choir Exam (Advance).
He is currently the conductor of Musica Viva's Chorus, The Hong Kong Women's Choir, Pun U Association Wah Yan Primary School, Fukien Secondary School (Siu Sai Wan), Wah Yan College Kowloon Old Boys' Choir, China Universities Alumni (HK) Association Chorus troupe, Tsz Wan Shan Baptist Church Choir and Ngau Tau Kok Baptist Church Choir.